This content has been archived. It may no longer be relevant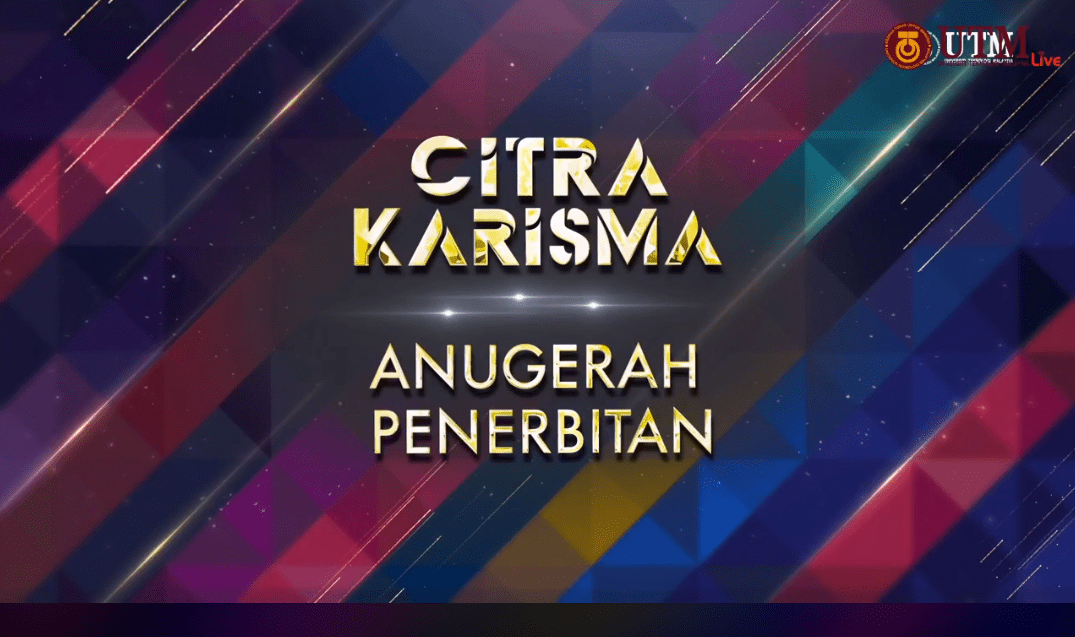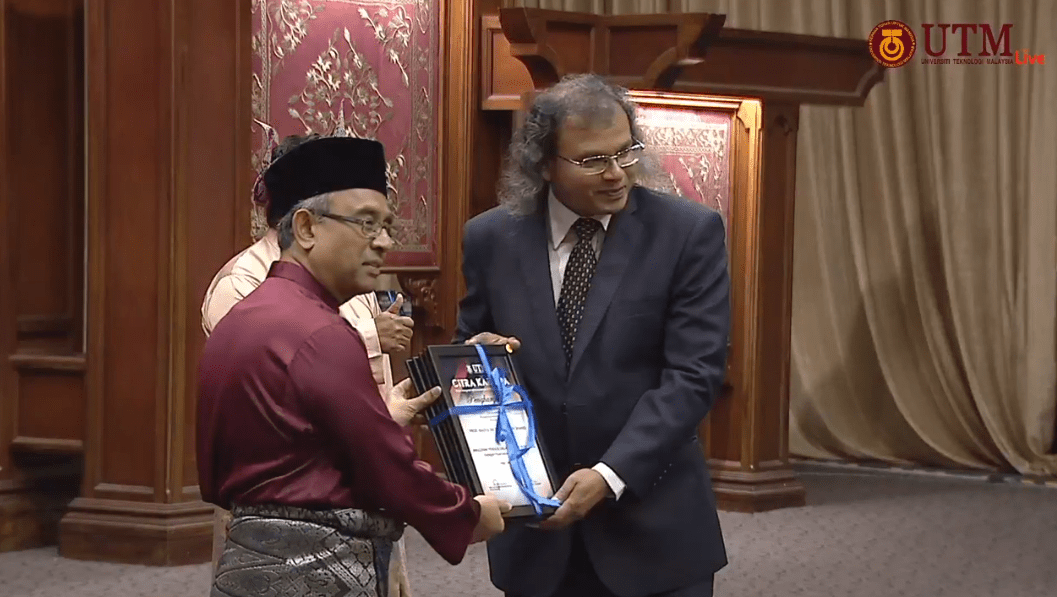 Hadiah Penghargaan – Kategori Sains Teknologi
Dr. Shamsuddin Shahid ialah Profesor Madya di Jabatan Kejuruteraan Air dan Alam Sekitar di Sekolah Kejuruteraan Awam Universiti Teknologi Malaysia (UTM). Beliau memperoleh PhD dari Institut Teknologi India-Kharagpur (India) pada tahun 2001. Beliau menyelesaikan penyelidikan pasca doktoral di Friedrich-Schiller University of Jena-Jerman pada tahun 2007-08 di bawah Program Alexander von Humboldt Fellowship. Penyelidikan utama Dr Shahid adalah perubahan iklim serta kesannya terhadap sumber air. Beliau menggunakan data iklim yang dikumpulkan dari sumber yang berlainan untuk penilaian perubahan sejarah dalam iklim dan simulasi model iklim global untuk unjuran iklim di masa depan. Beliau adalah pakar bidang dalam kedua-dua model berdasarkan data dan proses iklim dan hidrologi, dan pencirian dan ramalan tekanan air, ketersediaan air, permintaan air, dan bencana hidrologi termasuk banjir dan kemarau. Beliau ialah pengarang kepada 206 artikel dalam jurnal antarabangsa terkenal (diindeks dalam Scopus). Jumlah kutipan artikel penyelidikannya adalah 5670 (H-index: 39) di Google Scholar dan 3485 (H-index: 32) di Scopus. Beliau menyelia 12 penyelidikan PhD dan tiga (3) pasca doktoral dan menyelesaikan 12 projek penyelidikan nasional dan antarabangsa sebagai penyelidik utama.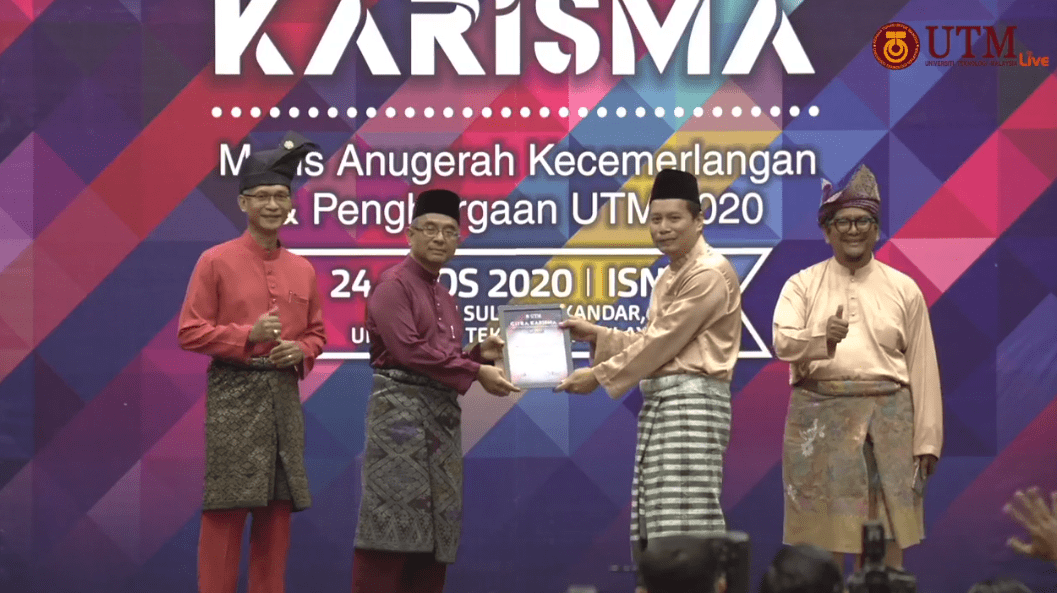 Hadiah Penghargaan- Kategori Sains & Sosial
Prof. Madya Dr. Noraffandy Yahaya adalah merupakan pensyarah dalam bidang Teknologi Pendidikan dan E-learning dari Sekolah Pendidikan, Fakulti Sains Sosial dan Kemanusiaan UTM. Beliau banyak menerbitkan artikel dalam bidang Pembelajaran di atas talian (Online Learning), E-learning, Augmented Reality dalam Pendidikan, Mobile Learning, 3D Virtual Learning Environment dan Teknologi Pendidikan. Beliau telah menerbitkan artikel dalam jurnal ranking Q1 sebanyak 11 artikel, Q2 journal sebanyak tiga (3) artikel dan satu artikel dalam Q3 dalam bidang Sains Sosial. Beliau juga giat menerbitkan artikel dalam Scopus dan lain-lain penerbitan dalam bidang Sains Sosial. Dr. Noraffandy Yahaya juga telah dilantik menjadi reviewer bagi jurnal Q1 dan Q2 seperti Computers & Education, Interactive Learning Environment, IEEE Access, IEEE Transaction Education dan Education Review. Pencapaian tertinggi beliau adalah menerima Anugerah Penulis dalam Jurnal Berindeks dalam Anugerah Citra Karisma pada tahun 2018 dan beliau juga penerima Anugerah Penerbitan dalam Anugerah Kecemerlangan bagi Fakulti Sains Sosial dan Kemanusiaan, UTM bagi tahun 2018.